Visit Townscape Preservation Areas in Nagoya
Cultural Path 2 Hours Tour
Visit Townscape Preservation Area at Higashi Ward, NAGOYA City
The area between Nagoya Castle and Tokugawa Garden was changed from a samurai residence to a town of industrialists. This tour visits three unique museums.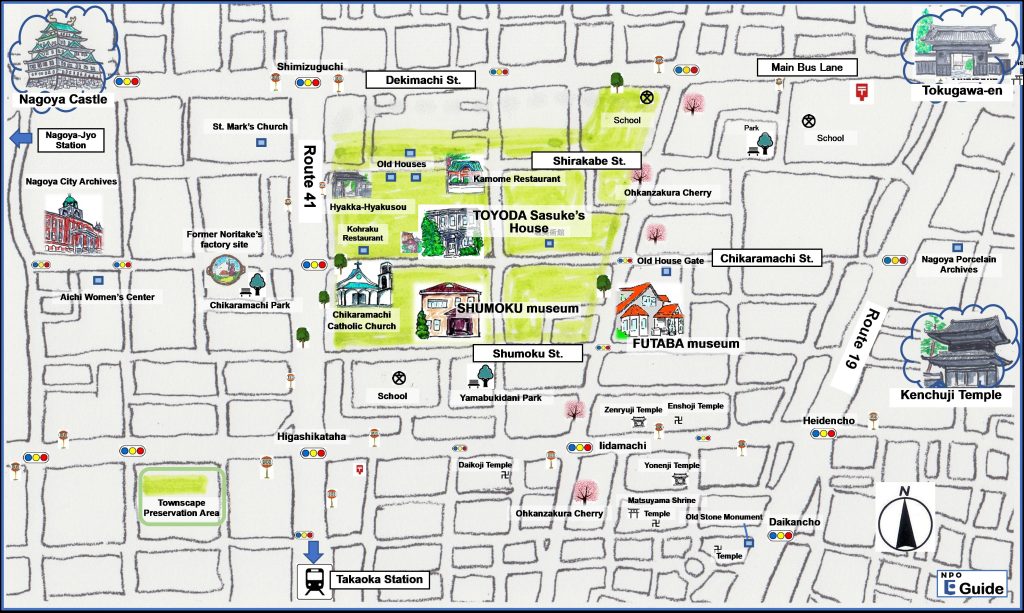 Sign Up for a Guide Reservation
Please contact at least 30 days in advance with the following information
Minimum 2 to maximum 10 people per group
Entrance fee for Futaba & Shumoku museum and insurance are not included
We offer both English and Japanese guided tour
Tour – [ Model tour plan – 2 hours]
【Cultural path・visit 3 historical houses】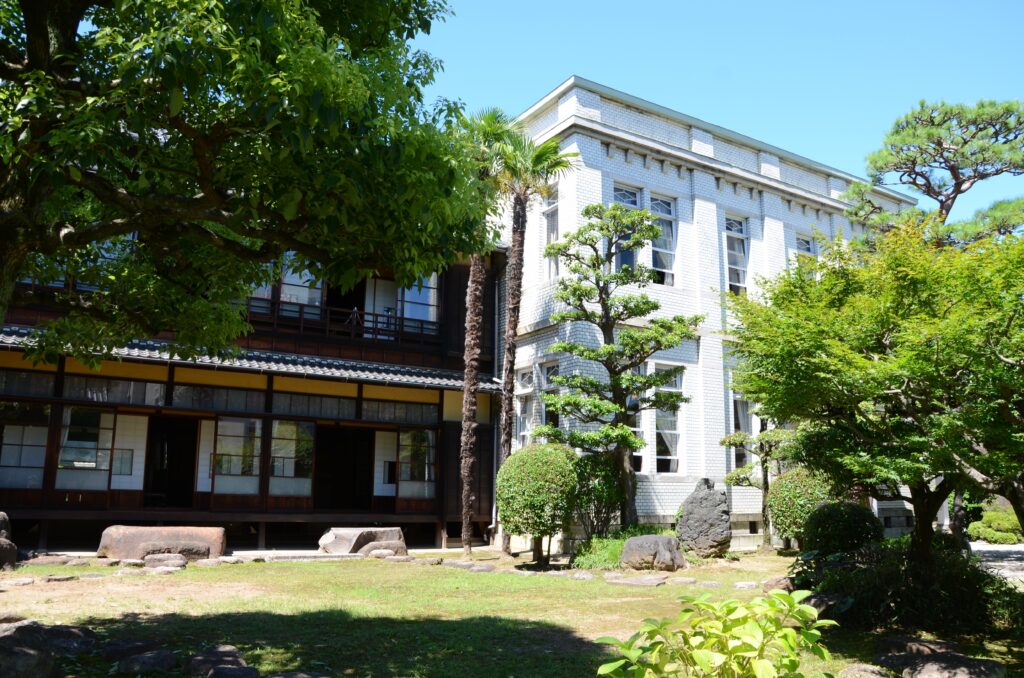 "TOYODA SASUKE's HOUSE"
This is the residence of Sasuke, the younger brother of Toyoda Sakichi, the founder of the world-famous Toyota. It is a valuable building that shows the architectural techniques of the time, and there are many interesting spots inside the rooms.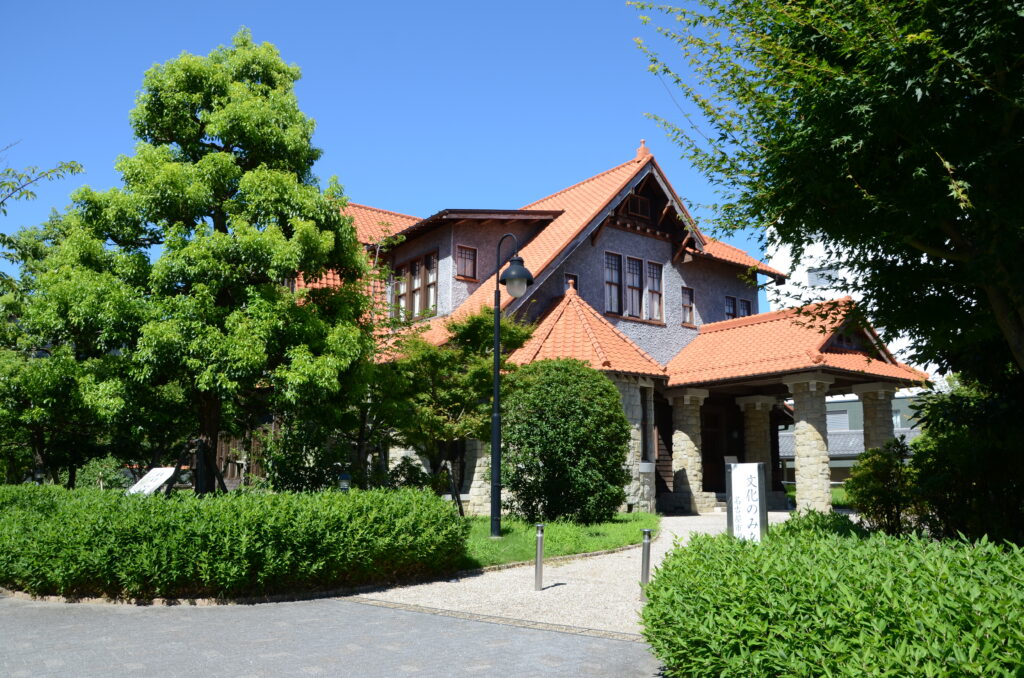 "FUTABA Museum"
This was the mansion where Sadayakko Kawakami, considered the first actress in Japan, and Fukuzawa Momosuke, who built seven hydroelectric power plants and was called the King of Electric Power, spent their time together.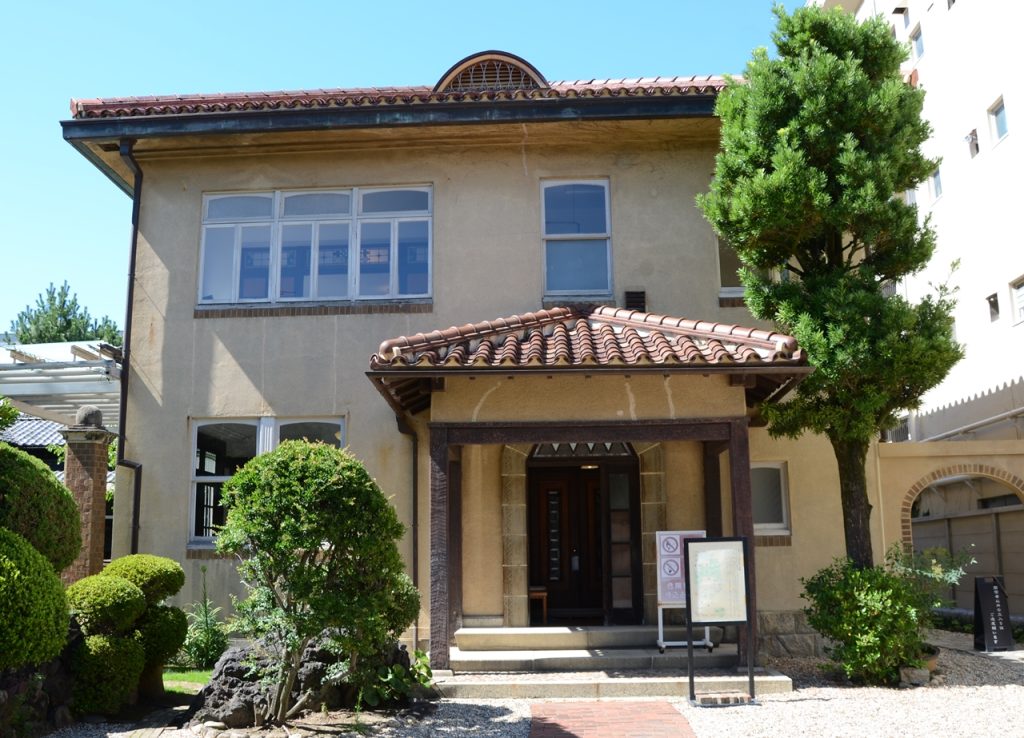 In the past, the production of painted ceramics for export flourished in this area. Imoto Tamesaburo, one of the exporters, lived in this house. There is a traditional tea house in the garden, and it is a valuable structure. Enjoy the atmosphere of the past.
Non-profit Corporation Cultural Path Guide Organization 'E-Guide'